June 10, 2014 Newsletter
We hope you all are enjoying the beautiful summer weather! The sunshine, flowers and green grass are so refreshing!
Sharynn's Quilt Box continues to be closed on Sunday's and Monday's. We are open Tuesday – Friday, 10 a.m. – 5:00 p.m. and Saturdays, 10:00 a.m. – 3:00 p.m.

For your shopping pleasure and convenience:

It's Here! The all new Horizon Memory Craft 15000. If you haven't had an opportunity to come in and "test drive" the MC15000, you owe it to yourself to do so. This machine has so much to offer and is so fun and exciting – we don't want to do anything but sit and embroider and sew!
The MC15000 has the following features and more:
Creative: Hundreds of new built-in designs, including Designer exclusives.
Fast: Double the processing speed.
Smart: iPad connectivity with AcuEdit and AcuMonitor apps PLUS wireless communication to your laptop or PC.
Easy: New automatic needle threader and more.
Clear: The largest, most vivid touch screen available.
For a limited time, receive an iPad with the purchase of a MC15000!
Stop by today to see this wonderful machine and all it has to offer!
NEW FABRIC
We have lots of new fabrics in the shop – be sure and stop by soon and browse! Following are just a few.
Samsara by Blank Quilting features a wonderful color palette in earth-tones with a touch of deep teal. There are flowers, paisley and lots of different patterns in the coordinates. Here are some samples:
Moda's Be Jolly is a fun Christmas collection with a fun Snowman panel and lots of coordinates in greens, reds and blacks.
Moda's Through the Winter Woods is available in Layer Cakes, Charm Squares and Jelly Rolls. There is a gorgeous panel and lots of coordinates. Checkout the Through the Winter Woods book for lots of ideas for these fabrics.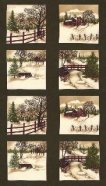 Moda's Kansas Troubles Holly Wishes is available in Layer Cakes, Charm Squares and Jelly Rolls.
Cozy Cottons by Robert Kaufman is a fun collection for the little ones in your life – luscious flannels and pinks, greens, blues and browns – here's a peek at a few!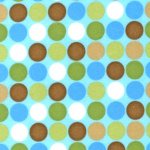 CLUBS
Kid's Club
Kids Club is finished until Fall – watch future newsletters for announcement on date and time it will resume.

Sharynn's Stitching Friends.

The next meeting will be Saturday, June 14, 2014 at 9:00 am. Be sure and bring Show and Tell.


ATTENTION ALL 4-H-ERS
Beth Steiner is having regular Wednesday workshops from 3:30-5. These are designed for working on 4-H projects with Beth here to share her expertise and knowledge. The sessions will be held every Wednesday until fair-time.

CLASSES
NOTE: Pre-registration and signup are required for each session.Supply lists will be provided when participants sign up.
The next session for the Kansas Troubles BOM will be Tuesday, July 8, from 1-3 pm. The BOM meets the second Tuesday of each month, for 6 months, ending in August. NOTE: The Kansas Troubles fabric line is now available for purchase.
MARK YOUR CALENDAR
OHIO ONE STOP SHOP HOP – October 3-4, 2014
Shop till you drop all in ONE location! Hourly door prizes, information passport, $50 Gift Certificates and finished quilts sale.
Nutter Center
3640 Colonel Glenn Hwy #430
Dayton, OH 45435
For more information, visit www.OhioOneStopShopHop.com
SOUTHERN INDIANA SHOP HOP – June 18 – 21, 2014 is just around the corner – be sure and mark these dates on your calendar and reserve time to participate in this hop. Passports are now available for purchase.
SATURDAY SAMPLERS! at the Bartholomew County History Center
Saturday Samplers January – June 2014 – designed for families to learn together. Phone 812-372-3541 or email info@bartholomewhistory.org for registering or more information.
SHARYNN'S FALL RETREAT will be November 21-23, 2014 at Clifty Falls Inn in Madison, IN. A $50 deposit will hold your spot. We are taking reservations now.
HELP make hospital stays as pleasant as possible for chronically ill children. Join ConKerr Cancer (Riley Hospital) in their mission to brighten the lives of sick children in hospitals through homemade pillowcases. Making a pillowcase is easy, rewarding and it can have a positive impact on a child in need. You can help by making a cheerful pillowcase, donate fabric or other sewing materials, or donate funds to help in the purchase of supplies. Sharynn's Quilt Box is a designated drop off point for finished pillowcases. If you want to participate, drop by today for further details and a free pattern for the pillowcase along with directions on laundering and packaging. If you can't make a pillowcase and want to help, stop by for information on donating materials and/or money for materials.

Other information
Cancellation Policy – We require that you give a five (5) day notice when canceling a class. If you must cancel a class and give us the required notice, an in-store credit will be given. No credits will be issued for no-shows or anyone failing to give the appropriate notice. If we cancel a class, we will give you an in-store credit or a refund. There is a minimum and maximum class size. Be sure to sign up early for the class you are interested to guarantee a spot for yourself.

We look forward to seeing you in the shop – be sure and take time to stop in, say hello and browse!

Sharynn