August Newsletter 2015
Hello everyone! Summer is coming to a close, and school is right around the corner. Where is the time going?
It's time to get those winter and Christmas projects underway. We have been getting in so many exciting new winter and holiday fabrics. We also have flannels in many different colors and winter designs to choose from.
NEW FABRICS
Something Blue by Henry Glass


Winter White by Robert Kauffman


Frolic In The Snow by Maywood Studios FLANNEL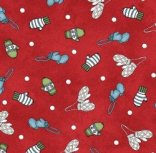 Winter Forest by Moda FLANNEL


Winter Stillness by Wilmington FLANNEL


Maywood Woollies collections in both 10" squares and 2 ½ " strips FLANNEL

We have fun new Halloween fabric, Mind Your Mummy by Maywood Studios, also in charm packs.


Just a glimpse at a few new patterns we have in!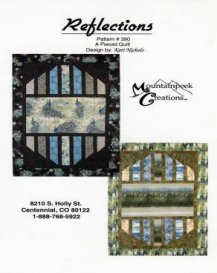 Our Row by Row Experience is continuing on through September 8th. Stop in and pick up your pattern, kits, pins and license plates. This year's theme is Row by Row H2O.
Sign up now for our May Retreat! Limited spaces are available, reserve yours now with a $50.00 deposit. Dates are May 13, 14, 15th 2016, at the Clifty Falls Inn, Madison, IN. Sew, games, prizes, and show-n-tell are just a bit of the fun to be had together at retreat. Bring your machine, supplies, and any projects you would like to work on. We will be bringing kits, fabric and supplies from the quilt shop.