Newsletter September 20th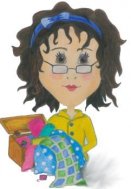 SHARYNN'S QUILT BOX
890 S. STATE STREET
P.O. BOX 1041
NORTH VERNON, IN 47265
812-346-4731
Janome's two newest machines are now here!! The MC15000 Quilt Maker pairs today's technology with handmade traditions. This machine has WI-FI capabilities! You can explore the options like ruler work, advanced stitch programming, embroidered quilting, and the new AcuSketch App. If you love embroidery like we do, this is your machine.
The MC6700P is meticulously built to impress the most demanding sewist. This machine is a workhorse! From the seamless design to the extended, all metal flatbed to the ground-breaking speed of 12000SPM.
We also have the 4120QDC Blue now in stock. This is a mid-weight machine but none the less it is a super machine. It is perfect for classes, retreats with your girlfriends, quilt club sewing nights, and Sit 'n' Sew at Sharynn's!!!
Tell your Santa to shop at Sharynn's and get you that machine you've been wanting.
ACCUQUILT September sale is still going on. Save $50.00 on GO! Fabric Cutter Starter Sets. These are on sale until October 1st. We have just received a shipment of the ACCUQUILT GO! CUTTERS and DIES so we have plenty on hand. These cutters make cutting a project so much easier. We still have a few GO! 6", 8", & 9" Companion Set-Classics for 50% off. We also have GO! Qube 12" Companion Set-Classics for 50% off. Can't beat these prices.
Have you ever wanted to own a longarm quilting machine? Well, Handi-Quilter is have a Demo sale. Come in and talk to Darrell. He's got the deals!!
We are so excited to announce the 4 County Holiday Shop Hop for 2017….Gingerbread Run! Dates are November 30th, December 1st and December 2nd. Hours will be 9-5 each day. Passports are available in each shop and include a coordinating applique pattern. Passports are $5.00 each up to the day of the Shop Hop and then $6.00.
Participating shops are:
Decatur County – Tree City Stitches
Jennings County – Sharynn's Quilt Box
Ripley County – Quilter's Nook
Rush County – In Stitches
There will be prizes and lots of fun. Here at Sharynn's we will also have our Annual Open House on December 2nd.
UPCOMING EVENTS:
September 27th – Sit 'n' Sew….come and sew with us for the afternoon.
October 11th – Embroidery Class….the new project is on display in the shop.
October 14th – Sharynn's Stitchin' Friends……9 a.m.
Handi-Quilter Classes are coming up beginning November 1st thru the 4th. If you are interested, please check out the website: www.sharynns.com