Newsletter November 1st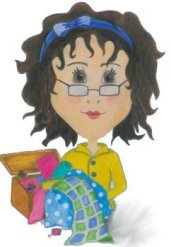 SHARYNN'S QUILT BOX
890 S. STATE STREET
P.O. BOX 1041
NORTH VERNON, IN 47265
812-346-4731
Our English Paper Piecing Class will be held on November 16th from 1-3 p.m. with Carol Walp teaching this class. This class is now half full so if you are interested please call or stop by.
You will need a basic sewing kit i.e. small sewing scissors, #10 sharps needle and of course our very favorite "tool"….seam ripper!!! No sewing machine is needed!
There will be a kit and class fee.
Another reminder…..sale fabric goes up to $8.00 per yard on Tuesday!!
UFO Club will meet on Saturday, November 3rd from 10-2. Fee is $5.00. Hope to see you there!