Skip Navigation
Website Accessibility
Newletter December 19th -2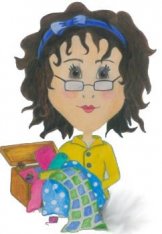 SHARYNN'S QUILT BOX
890 SOUTH STATE STREET
P.O. BOX 1041
NORTH VERNON, IN 47265
812-346-4731
Sharynn just told us what the 9th, 10th, 11th & 12th days of Christmas will be!!
ALL SALE FABRIC WILL BE $5.00 A YARD WITH 1 YARD MINIMUM CUTS!!
So come in between now and Saturday, December 22nd and get this fabric along with everything else that is already on sale!!