Newsletter - March 13th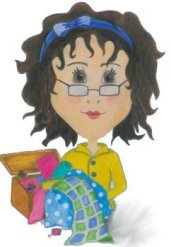 SHARYNN'S QUILT BOX
890 S. STATE STREET
P.O. BOX 1041
NORTH VERNON, IN 47265
812-346-4731
We want to thank everyone who stopped by our booth at the Indiana Heritage Quilt Show! We had a very successful year. And OH! We so much enjoyed renewing "old" acquaintances and making new friends. Please remember to visit our shop here in North Vernon!
We have 3 weeks until the 14th Annual Charming Shop Hop April 3rd thru the 6th. Passports are available at each of the 8 participating shops. We are sorry to announce that all of the 2019 charms have been given out. You can still get one for $5.00 when you purchase a passport. These will be ordered and then shipped to you after the shop hop. We are excited about our quilt and projects which Cathy has completed. We will be posting pictures soon on Facebook so watch for them.
Check out the pictures on Facebook of the Show 'n' Tell from Sharynn's Stitching Friends. We have awesome stitchers!!
Our first in-house retreat will be September 20 & 21, 2019. Don't wait too long to get your name on our list! Spaces are going fast. We can only accommodate 22-25. We will begin on Friday, September 20th at 9 a.m. and you will be able to sew until 9 p.m. Saturday we will start at 9 a.m. and have show 'n' tell after lunch. We will provide lunch for both days and snacks. Breakfast and dinner will be on your own. Come and join us!!
We are proud to announce that Michelle Chappelear, Handi-Quilter Educator will be here May 17th and 18th, 2019. She will present 2 days of classes. Friday classes are Fast, Fun, & Fabulous Free Motion Quilting & Backgrounds, Borders, & Blocks. Saturday classes are Creative Textures & Fills and Ruler Essentials. The price for both days is $150.00. Please call to reserve your spot as soon as possible as space is limited.
Don't forget to have your machine serviced. It's very important to have it cleaned and serviced at least every 2 years. This keeps your machine running in tip top shape. This will help extend the life of your machine. Darrell does all of our service here in house and turn around is 2-3 days.
March 13, 2019