Newsletter-November 27, 2019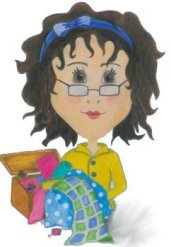 SHARYNN'S QUILT BOX
890 S. STATE STREET
P.O. BOX 1041
NORTH VERNON, IN 47265
812-346-4731
November 27, 2019
We want to correct a part of our email from yesterday. On the AccuQuilt GO! Qubes…..they are $30.00 off NOT 30%! We are sorry for any misunderstanding. This sale is on until 12/6/19.
Also, remember that we will be closed tomorrow for Thanksgiving and will reopen December 3rd at 10a.m. Thank you for your understanding as we and our employees spend time with our families.
Today (November 27, 2019) is the last day of our 25% off sale. We will draw for the sewing machine at 5 p.m.