Newsletter - January 8, 2020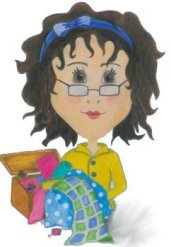 SHARYNN'S QUILT BOX
890 S. STATE STREET
P.O. BOX 1041
NORTH VERNON, IN 47265
812-346-4731
January 7, 2020
These winter days can be long but think about what you can get done in your sewing room. Organizing, starting a new project, or finishing a project that got started but not finished. Spring isn't that far off. Does "Mable" need a cleaning? You know she deserves a fresh start for the New Year too. So bring her in and let Darrell take a look and make sure she is running at top performance!
Valentine's Day will be here soon. Have you made your table topper, table runner or wall hanging yet? We have lots of reds and whites!
AccuQuilt still has some dies on sale for 40% off. Several will be retired. We do still have the GO! Big Cutter and the Ready! Set! Go! System.
This Saturday, January 11th is our first meeting of Sharynn's Stitching Friends for 2020. Are you joining in the fun? Begins at 9 a.m. We'll have coffee, tea and a treat! We'll have Show 'n' Tell so be sure to bring those projects. The cost is $15.00 per year and we meet on the second Saturday of each month at 9a.m.
January 29th is our Sit 'n' Sew from 1-4 p.m. There is no charge for this and you can sew on anything you want!
We are working on Shop Hops, classes, our In-House Retreat and several other fun things! We are excited as our first Shop Hop isn't that far away.