Email -January 24, 2020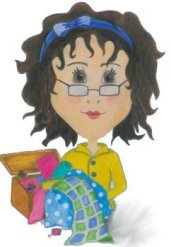 SHARYNN'S QUILT BOX
890 S. STATE STREET
P.O. BOX 1041
NORTH VERNON, IN 47265
812-346-4731
January 24, 2020
This email is to inform you that Sharynn's email account has been hacked. If you receive an email from sharynn@frontier.com, PLEASE delete it! Several businesses have received emails and they were not from Sharynn's.
Sharynn has deactivated the above account. We are in the process of setting up a new account and will keep you informed as soon as it is active. We have also deactivated the Messenger account connected with FaceBook. If you need us, please call either 812-346-4731 (the store number) or 812-592-1236 (Sharynn's cell phone).
We are sorry for this inconvenience.