Newsletter - December 15, 2020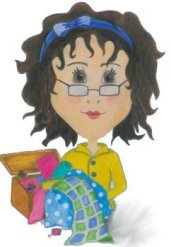 SHARYNN'S QUILT BOX
890 S. STATE STREET
P.O. BOX 1041
NORTH VERNON, IN 47265
812-346-4731
December 15, 2020
As this year comes to an end (and we know that you are cheering!), we want to THANK YOU for your continued support of our business. It's been a tough year from closing our doors for almost 2 months, not having 2 of our biggest shop hops, and launching our on-line shopping. We are hoping that 2021 will be a much better year for everyone. We are hoping for a more "normal" year in 2021.
As our way to thank you….on Thursday, Friday, and Saturday December 17, 18, & 19, we will have a 25% off SALE on fabric, books, patterns, notions, thread and special pricing on all ACCUQUILT dies in stock. Exclusions include Janome machines, Handi-Quilter machines and Handi-Quilter notions and Sale Fabric. Mark your calendar and come see us!
Just in time for Christmas giving…..Janome 4120QDC(T)s are back in stock!! We received 3 yesterday. We have more on order but no promise date. So get them while we have them! This machine has 120 stitches, needle up/down button, needle threader, scissors, and many more features of more expensive machines. Come in and see what she will do.
Our Holiday Hours will be:
December 22nd and 23rd 10 a.m. to 4 p.m.
December 24th to January 4th CLOSED
Reopen January 5th 10 a.m. to 4 p.m.
Please remember that if your machine needs service it must be here before December 18th to have it done before December 23rd. No machines will be accepted for service after the 18th and all machines MUST be picked up by closing time on December 23rd.
Still not sure what to buy for that sewist in your life? A gift certificate from Sharynn's is THE perfect gift. We guarantee that it will fit, be the right color and they will love it!
For all members of Sharynn's Stitching Friends…we have missed having our meetings, seeing all of you and what you have made. If you paid dues for 2020, you will be automatically enrolled for 2021 and will owe NO dues for 2021. We are hoping to begin again in February and we are planning a big party to celebrate.
If you were not a member and want to join in the fun next year just come in and we'll get you signed up. Dues are $15.00. We meet on the 2nd Saturday of each month here at our shop and we have refreshments and we share all the new "things" in the shop. We have show 'n' tell and there is always a "special". So won't you come and join us.