Newsletter - December 22, 2020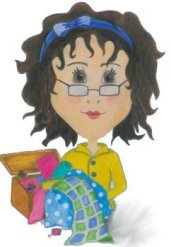 SHARYNN'S QUILT BOX
890 S. STATE STREET
P.O. BOX 1041
NORTH VERNON, IN 47265
812-346-4731
December 22, 2020
Christmas is just 3 days away and New Year's isn't far behind. We are looking forward to the New Year. Hoping that we can have more of our events in 2021 too!
We will be open today and tomorrow from 10-4. Then we will be closed until January 5th at 10 a.m. when we will have regular hours.
You can shop from our website www.sharynns.com. We will ship after January 5th.
If you have a sewing machine in for service, please remember to pick up by 4 p.m. tomorrow (Wednesday).
We want to wish everyone a very Merry Christmas and Happy New Year! Stay safe.
Sharynn, Darrell, Cathy, Gail, & Pat