Newsletter - March 23, 2021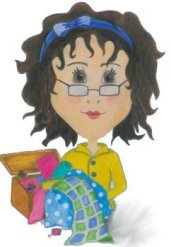 SHARYNN'S QUILT BOX
890 S. STATE STREET
P.O. BOX 1041
NORTH VERNON, IN 47265
812-346-4731
March 23, 2021
We are just about ready for the 15th Annual Charming Shop Hop! We are so looking forward to seeing everyone again. It begins April 5th and continues thru April 10th. Times are 10 a.m. to 5 p.m. each day.
To clarify things…please remember that if you had a passport last year it is valid this year. There would be no need to buy another but if you didn't buy one last year, you will need to purchase one.
There are lots of prizes including a Janome 3160QDC sewing machine. Seven (7) $25.00 gift certificates and seven (7) $50.00 gift certificates. A basket of 70 fat quarters and seven (7) in store gift baskets.
So come and join in the fun. We are looking forward to seeing everyone.
Please remember that our regular store hours are 10-4 Tuesday thru Friday and 10-2 on Saturday. We are closed on Sunday and Monday.
Are you ready to step up to a Quilting Machine??? We have a Handi-Quilter to fit any level of expertise. Darrell has 12 years experience in selling, servicing, set up and teaching these machines. If you are going to invest in a quilting machine, you want the BEST! Handi-Quilter is the BEST! They are dependable, well-built and come with a commitment of service that is the best.
Don't forget that our website is open 24/7 for your shopping convenience! We ship next day. Thank you!!