Newsletter - November 30, 2021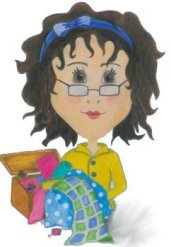 SHARYNN'S QUILT BOX
890 S. STATE STREET
P. O. BOX 1041
NORTH VERNON, IN 47265
812-346-4731
November 30, 2021
Store Hours:
Closed Sunday and Monday
Open Tuesday thru Friday 10-4
Saturday 10-2
Well, we are 3 weeks from Christmas…..are you ready??? It's not too late to complete a few projects. So come in and we'll help you "get it together"!
This week is the 4 County Holiday Shop Hop!! Do you have your passport? Come in before December 2nd and pay just $5.00 or pick it up when you begin the hop. Dates are December 2, 3 & 4 and hours are 9-5 each day. Each shop will give away a basket valued at $100.00. So you have lots of chances to win one of them. So get a passport and join in the fun!!
There are 5 shops on the hop so it is doable in one day!
Decatur County – Tree City Stitches
Jennings County – Sharynn's Quilt Box
Ripley County – Quilter's Nook
Jefferson County – L & L Yard Goods
Jefferson County – Margie's Country Store
Attention members of Sharynn's Stitching Friends:
Our Annual Club Breakfast will be on December 11th at 9 a.m. here in our classroom. If you have not signed up, please call 812-3346-4731 to register. We need a head count by December 7th. Remember to bring Show 'n' Tell and your Crayon Challenge blocks if you want to show them. You will receive 2 more blocks at this meeting.
Sorry this is short but we are trying to get the shop ready for the Shop Hop!! Hope to see you all beginning Thursday morning!!