Newsletter - December 14, 2021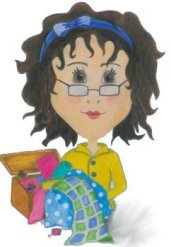 SHARYNN'S QUILT BOX
890 S. STATE STREET
P.O. BOX 1041
NORTH VERNON, IN 47265
812-346-4731
December 14, 2021
Store Hours:
Closed Sunday and Monday
Open Tuesday thru Friday 10-4 p.m.
Saturday 10-2 p.m.
Our Holiday hours are: We will be closed December 24th to January 3rd. We will reopen January 4th at 10 a.m.
With only about a week until Christmas, we are scrambling to finish projects, cards, baking, wrapping gifts, etc. If you are pressed for time and need one more gift for that special person, we have gift certificates that come in all sizes, styles and fit everyone!
We have some wonderful plans for next year including classes beginning in March and our In-Shop Retreat in September.
We will have our Sit 'n' Sews every other Wednesday beginning January 12th. Come sew with us for the afternoon. There is no charge for this!
Sharynn's Stitching Friends meets every month on the 2nd Saturday at 9 a.m. here in our classroom. We have snacks, show 'n' tell, challenges, and of course lots of fun. If interested, call and sign up….the cost is $15.00 per year.
Don't forget that we sell Janome sewing machines and Handi-Quilter quilting machines. These always make wonderful gifts. And we service what we sell. So you won't have to send it back to Santa!!! We'll handle that for you!
If you have a machine in for service and you have been called that it is ready, please pick it up before December 23rd at 4 p.m.
Don't forget that our website www.sharynns.com is open 24 hours a day for your shopping pleasure. Please be aware that during the week that we are closed, no orders will be shipped. Any order placed at this time will be shipped January 4th or 5th.