Newsletter - March 22, 2022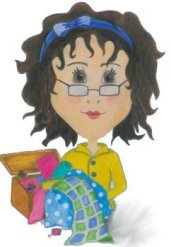 SHARYNN'S QUILT BOX
890 S. STATE STREET
P.O. BOX 1041
NORTH VERNON, IN 47265
812-346-4731
March 22, 2022
STORE HOURS:
Closed Sunday and Monday
Open Tuesday thru Friday 10-4
Saturday 10-2
Happy Spring!! We are so happy to see the warmer weather and sunshine. It lifts our spirits and we want to make new spring projects to brighten our homes. New Wilmington, Quilting Treasurers, Blank, and Moda fabrics are in and on the shelf! They are so pretty come in for best selection now! We will be posting pictures soon on Facebook. Watch for them.
We have lots coming up in the near future here at Sharynn's too! Our quilt for the 16th Annual Charming Shop Hop is pieced but not quilted. We have posted our quilt on Facebook. Check it out and like and share. The dates are April 6-9 and times are 10-5 each day. Some shops may open as early as 9 a.m. so check each shop. There are prizes and lots of great ideas for using charm squares. So be sure to join in the fun, get a passport and come see us! There are 6 participating shops.
We have lots of "new" bolts of fabric on the Sale Racks all marked at $8.00 a yard (a yard minimum cut). Come see what is "new"!
UPCOMING EVENTS:
Sharynn's Stitching Friends April 2nd. PLEASE NOTE DATE CHANGE due to Charming Shop Hop. Time is 9 a.m. All Crayon Challenge quilts are to be turned in by this date so that we can hang them for the Shop Hop.
16th Annual Charming Spring Shop Hop April 6-9….10-5 each day.
Also, if you are unable to get to the shop, please remember that you can shop from our website www.sharynns.com. We usually ship same day or if ordered over the weekend it will be shipped on Tuesday.