Newsletter - July 12, 2022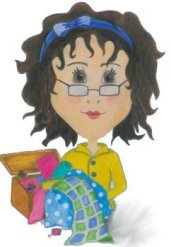 SHARYNN'S QUILT BOX
890 S. STATE STREET
P.O. BOX 1041
NORTH VERNON, IN 47265
812-346-4731
July 12, 2022
STORE HOURS:
Closed Sunday and Monday
Open Tuesday thru Friday 10-4
Saturday 10-2
We think we have all the technology problems solved! And we knocked on wood! Please remember that you can shop 24/7 from our website. We usually ship same day. So go to www.sharynns.com and check out our beautiful fabrics, threads, notions, etc.
We posted pictures from Sharynn's Stitching Friends meeting on Saturday on Facebook. Take a look at the beautiful quilts these ladies made and brought in to show us. We encourage you to bring in your "projects" to show us what you are working on. You don't have to have bought our fabrics (although that would be wonderful!). We just love seeing what you are making. If you are like us, we are working on several different projects at a time.
Speaking of Facebook, we would love it if you would share our posts and invite your friends to also like our page. Thank you so much! We want to grow our friends list.
A list of supplies needed for the Braided Table Runner Class is now available. If you have signed up for this class and don't have the list of supplies, please stop in and pick up a copy.
Panels….those marvels of "fast" quilts are on sale for 25% off! Some we only have one left and others there are a few. Not all panels are on sale. You'll find the ones on sale on the rack. These make easy, fast quilts for wall hangings, table runners, babies, teens, etc. Come in and check them out!
We have Blue Jubilee from Blank Quilting Fabrics. These are beautiful blues and we have white on white also from Blank and Wilmington Fabrics. Come in and check these out.