Newsletter - August 23, 2022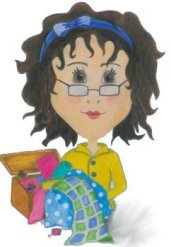 SHARYNN'S QUILT BOX
890 S. STATE STREET
P.O. BOX 1041
NORTH VERNON, IN 47265
812-346-4731
August 23, 2022
STORE HOURS:
CLOSED SUNDAY AND MONDAY
OPEN TUESDAY THRU FRIDAY 10-4
AND SATURDAY 10-2
We will soon be celebrating Labor Day. It is the last official holiday of the summer. I am not a huge fan of fall and winter although I do enjoy more time in my sewing room. Summer just doesn't seem to me anyway to be the time to stay inside! I have lots of projects (as I'm sure we all do!) that I can get done. Planning for the upcoming cooler months, I want to drag out all my UFOs and get busy. But if you want to begin a new project, we have lots of patterns and lots of new fabrics. We have fall fabrics and Christmas fabrics and panels for quick projects. Come in and see for yourself.
We have received a shipment of quilt batting…..all sizes! We carry Dream Poly which is very versatile for quilting and crafts. So if you need batting, we have it.
NOTICE: We will be closed Saturday, September 3rd for the Labor Day Holiday weekend. We will reopen on Tuesday, September 6th at 10 a.m.
We are an authorized Janome Dealer and we carry a full line of Janome accessories. We sell & service all Janome Sewing Machines and have for 24 years. Darrell stays abreast of all updates for Janome machines. When you buy a Janome machine from us, you will have a class (no charge) to help you familiarize yourself with all the features of the machine. We carry Janome's most popular machines but any machine that Janome makes can be ordered.
We are also an authorized Handi-Quilter Dealer and carry a full line of Handi-Quilter products. Darrell has won numerous awards from Handi-Quilter and will help you with your longarm needs. When you purchase a Handi-Quilter machine from us, Darrell will set up the machine and teach you to use it and we offer classes for Handi-Quilter twice a year. These classes are taught by Handi-Quilter Educators. So if you are ready to move up to a Quilting Machine, come see Darrell.
What's happening in September:
September 3rd We are CLOSED for Labor Day Holiday Weekend. Enjoy your Holiday!
September 10th Sharynn's Stitching Friends will meet here in our classroom at 9 a.m.
September 10th Valerie Roberson's Small Quilt Challenge from 10a.m. to 12a.m.
She will be here to help in any way she can. So be sure to come and bring what you have…it can only be an idea or what you have started or finished. We will meet again in October to show the finished project.
September 23rd & 24th Sharynn's In Store Retreat. Two days of sewing and having lots of fun!
Remember that our website…www.sharynns.com is open 24/7 for your shopping pleasure! We usually ship next day unless ordered on the weekend.
Check out our Facebook page Sharynn's Quilt Box and like and share our posts.