Newsletter - September 15, 2022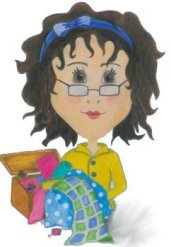 SHARYNN'S QUILT BOX
890 S. STATE STREET
P.O. BOX 1041
NORTH VERNON, IN 47265
812-346-4731
SEPTEMBER 15, 2022
email sharynn@frontier.com
STORE HOURS:
CLOSED SUNDAY AND MONDAY
OPEN TUESDAY THRU FRIDAY 10-4
SATURDAY 10-2
Officially we are half way thru September. I'm not sure why time is just flying by. I'm afraid to turn around because I figure I'll run right into Christmas! It's coming up very fast! Have you gotten any projects done for the Holidays? I'm still in the planning stage! HA! HA!
We want you to know that there will be delays when bringing in machines for service as Darrell deals with Sharynn's recovery. Thank you for your understanding and patience.
Our In-house Retreat is next week, September 23rd and 24th. We are looking forward to hosting everyone. If you signed up to attend, you will receive a letter with all the details for the 2 days.
For the ladies who were here for the Small Quilt Challenge class last Saturday. Valerie Robertson was unable to attend due to road construction and other complications. She will be here on October 8th at 10 a.m. She assured me that she would make it this time and is looking forward to seeing your progress/finished project.
If you signed up to take the Fold 'n' Stitch Wreath Class on October 15th, please come in and get your list of supplies, a list of preparations for the class, and to pay. The class fee is non-refundable and must be paid before the class. Thank you.
Don't forget that our website www.sharynns.com is open for your shopping pleasure 24/7. We usually ship same day.
Check out our Facebook page. Be sure to like and share our posts.