Newsletter - November 22, 2022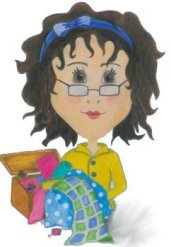 SHARYNN'S QUILT BOX
890 S. STATE STREET
P.O. BOX 1041
NORTH VERNON, IN 47265
812-346-4731
November 22, 2022
STORE HOUR:
CLOSED SUNDAY AND MONDAY
OPEN TUESDAY THRU FRIDAY 10-4
SATURDAY 10-2
Happy Thanksgiving to everyone! We are so thankful to all our customers and friends. We have reflected on our years in business and we are just so grateful to all of you! This year in particular has been a challenge with Sharynn's surgery and we are just so thankful for your patience and understanding. She is doing very well and for that we are very thankful.
Please remember that we will be CLOSED November 24th thru the 28th and we will reopen on the 29th at 10a.m. We hope you get to spend time with your family and friends just as we will be.
This is a bit early but our Christmas schedule is as follows…we will be open December 23rd until noon. We will be closed on the 24th and reopen January 3rd at 10 a.m.
We are almost ready for the 4 County Holiday Shop Hop December 1, 2, & 3. Our hours during the shop hop will be 9-5. Don't have a passport? Come in and get one or get it the day the shop hop begins. It's all the same price….$5.00. There will be lots of prizes. So be sure to gather your girlfriends and have a day of shopping and fun.
The participating shops are:
Tree City Stitches, Decatur County
The Quilter's Nook, Ripley County
Sharynn's Quilt Box, Jennings County
L and L Yard Goods, Jefferson County
This time of year we are all so busy so why not make it easy for yourself and purchase a gift certificate for that sewist in your life. It really is THE perfect gift! Or if you know that they want a new machine, come see us. We have 3160s and 4120s in stock ready to wrap. Either one of these is the perfect machine for the beginner or someone who is advanced and just wants a machine to take to class or on retreat.
Please check out our Facebook page and like and share our posts. Also, remember that our website is open 24/7 for your shopping pleasure! You can shop in your jammies!
HAPPY THANKSGIVING, EVERYONE!