Skip Navigation
Website Accessibility
Newsletter - December 13, 2022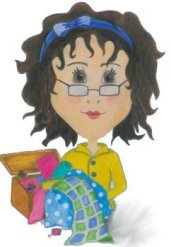 SHARYNN'S QUILT BOX
890 S. STATE STREET
P.O. BOX 1041
NORTH VERNON, IN 47265
812-346-4731
December 13, 2022
STORE HOURS:
CLOSED SUNDAY AND MONDAY
OPEN TUESDAY THRU FRIDAY 10-4
SATURDAY 10-2
A reminder….Holiday Hours will be Friday, December 23rd 10-12noon. We will be closed December 24th until January 2nd. We will reopen January 3rd at 10 a.m.
If you have dropped off a sewing machine for service, it MUST be picked up by the end of business on December 16th. NO MACHINES WILL BE TAKEN IN DURING THE WEEK OF DECEMBER 20TH THRU DECEMBER 23RD. We cannot keep them here while we are closed. Thank you for your understanding.
We had a wonderful time on Saturday with our ladies from Sharynn's Stitching Friends at our annual Breakfast. Even with a few bloopers, we pulled it off! Thank you all for being so gracious. A reminder….you can pay your dues any time between now and the next meeting January 14th.
We also want to thank everyone who bought our grab bags for Sophia's Project. We will have a few more and we'll get all the proceeds to Mercy Rescue in January. If you don't want to buy a bag of scraps….you can just donate!
Need a last minute gift? Gift Certificates are the perfect gift for the sewist in your life. They come in all denominations and always fit perfectly! You never have to worry about returns!
Remember our website is open for your shopping pleasure 24/7. Check out our Facebook page. Like and share our posts!