Newsletter - January 25, 2023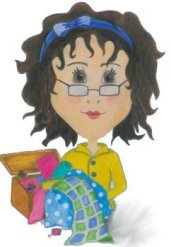 SHARYNN'S QUILT BOX
890 S. STATE STREET
P.O. BOX 1041
NORTH VERNON, IN 47265
812-346-4731
January 25, 2023
STORE HOURS:
CLOSED SUNDAY AND MONDAY
OPEN TUESDAY THRU FRIDAY 10-4
SATURDAY 10-2
That old song about the weather being frightful is so true today! Personally I'm ready for winter to be over! We need some sunshine and warm weather. That said…we are in the last full week of January already.
What are you working on? Today is a good day to go to the sewing room with a cup of coffee (with a lid of course!) and not come out until you want too!
Check out our Facebook page for all the new items that have come in in the last week. Still more to come!
Something new for us is the Cabin Fever Retreat on February 3 & 4 here in our classroom. We had so much fun at our last one in September that we have added another one in February. We will have "specials" all day long just for retreaters. You can sew from 9 to 9 on Friday and 9 to 3 on Saturday. We also have Show 'n' Tell on Saturday. Call the shop for more details and to sign up. Spots are filling up.
If you are interested in a longarm now is the time to get one. After January 31st shipping is going up. Until then you can get one at a lower rate. So come in and check them out. They are still priced at discount prices. Call the shop and talk with Darrell to make an appointment to see a demonstration and "test drive" one! We have 3 here in shop for you to try out.
New in the shop this week is the Anthem Fat Quarters (20 to a bundle) in Red, White & Blue. These fabrics are from Blank. We posted a picture on Facebook of these fabrics. So many possibilities of projects to make with them. Come in and check them out. And we have received more Dry Brush Fabrics from Wilmington. Many new things in the shop.
Remember to like and share our Facebook pages. And don't forget that you can shop from the comfort of your home on our website.