Newsletter - March 1, 2023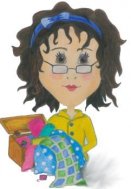 SHARYNN'S QUILT BOX
890 S. STATE STREET
P.O. BOX 1041
NORTH VERNON, IN 47265
812-346-4731
MARCH 1, 2023
STORE HOURS:
CLOSED SUNDAY AND MONDAY
OPEN TUESDAY THRU FRIDAY 10-4
SATURDAY 10-2
March is National Quilt Month! To celebrate National Quilt Month, we will begin Sit 'n' Sew again on March 8th at 10:30 a.m. to 3 p.m. And our start time will be earlier so that you can get more finished. We will be doing these every other Wednesday as long as there is interest. There is no charge so be sure to join us! This is a perfect time to "network" with other ladies who sew and are willing to share tips and hints. So if you are new to "quilting" come in and sew maybe you will learn something new or help a new friend learn something new.
On March 11th at 9 a.m. we will have Sharynn's Stitching Friends meeting here in our classroom. We will have some treats and coffee, tea, or you can bring a drink as long as it has a lid on it! It's not too late to join us either. We'd love for you to come.
We will be having our In-Shop Retreat September 22nd and 23rd. More details to come. But we will follow the same format as before.
We are now just 4 weeks out on our Swing into Spring Shop Hop! We have a new name, new shop, new prizes, new projects but lots of the same friends! So mark your calendar for April 5, 6, 7, & 8 for this awesome Shop Hop. The times will be 9-5 each day regardless of their normal store hours. Passports are on sale now for $5.00 and you will receive a wooden magnet. When you have your passport stamped at each shop, you will receive a smaller wooden magnet. When you have your passport stamped at all 6 shops, you will be eligible for these prizes:
1) Janome 3160QDC(T)
2) Basket of Batting and Threads
3) Bundle of Dry Brush Fat Quarters
4) 6-$25.00 Gift Certificates
5) 6-$50.00 Gift Certificates
You will receive 20% off one regular priced item! (Some exclusions will apply). So come in and get your passport soon and join in all the fun.
We have received some beautiful pastels from Blank Fabrics for Easter. Now is the time to get those projects started. We also received some white and black from Blank. These fabrics are so pretty. You need to see them in person.
We now have 118" wide backing fabrics and they are positively gorgeous! You have to see them in person. We also have a good selection of 108" wide also.
Just a reminder….we service all Janome, New Home, Elna, and older Singer machines. Thank you for your cooperation.
We have the newest Handi-Quilter 20" Amara sit down/stand up quilting machine. The table raises and lowers to suit you! Come in and give it a test drive.